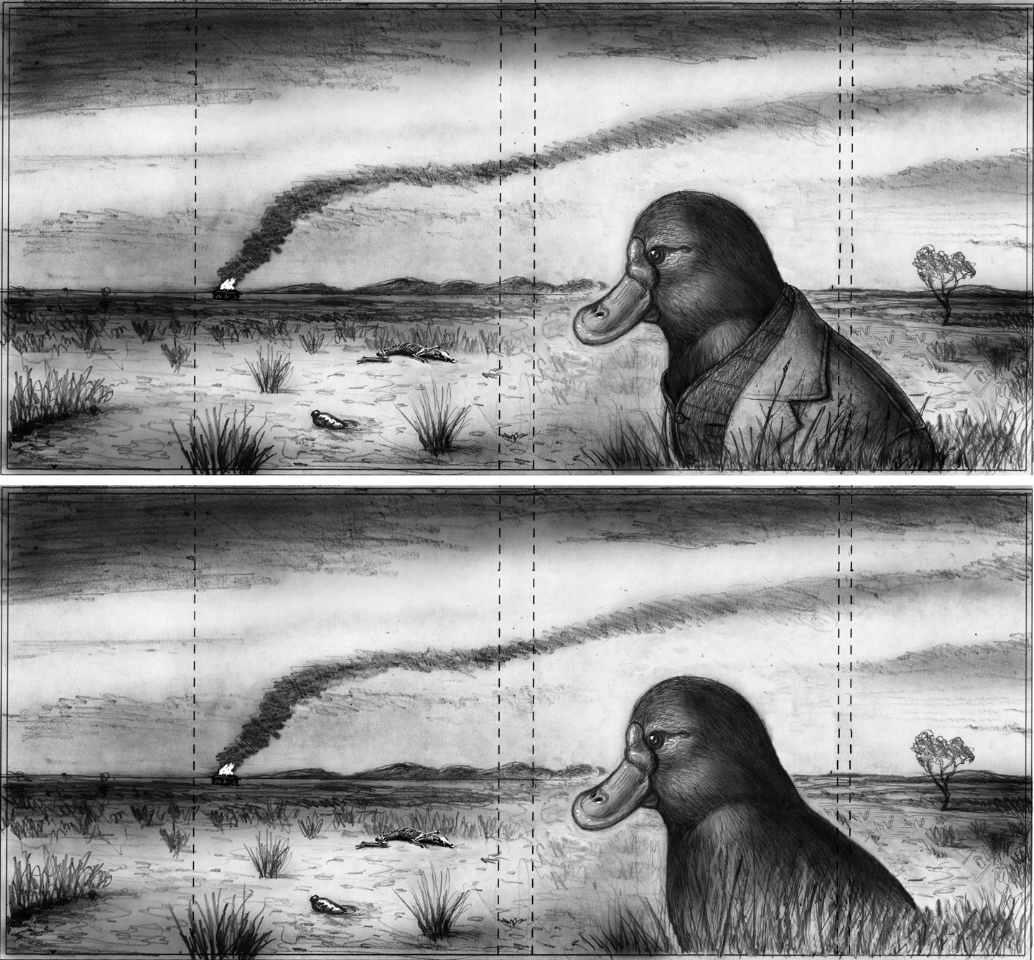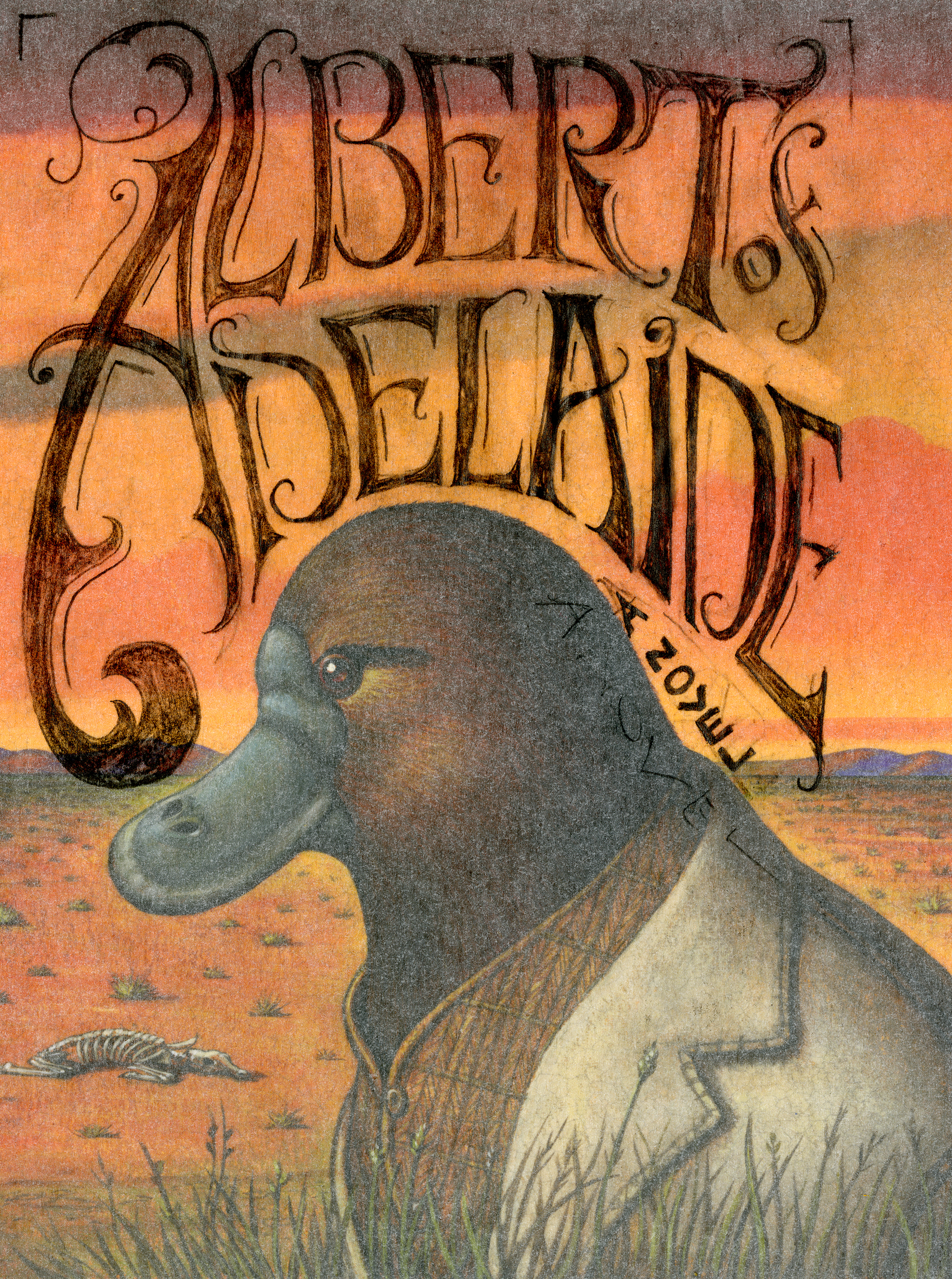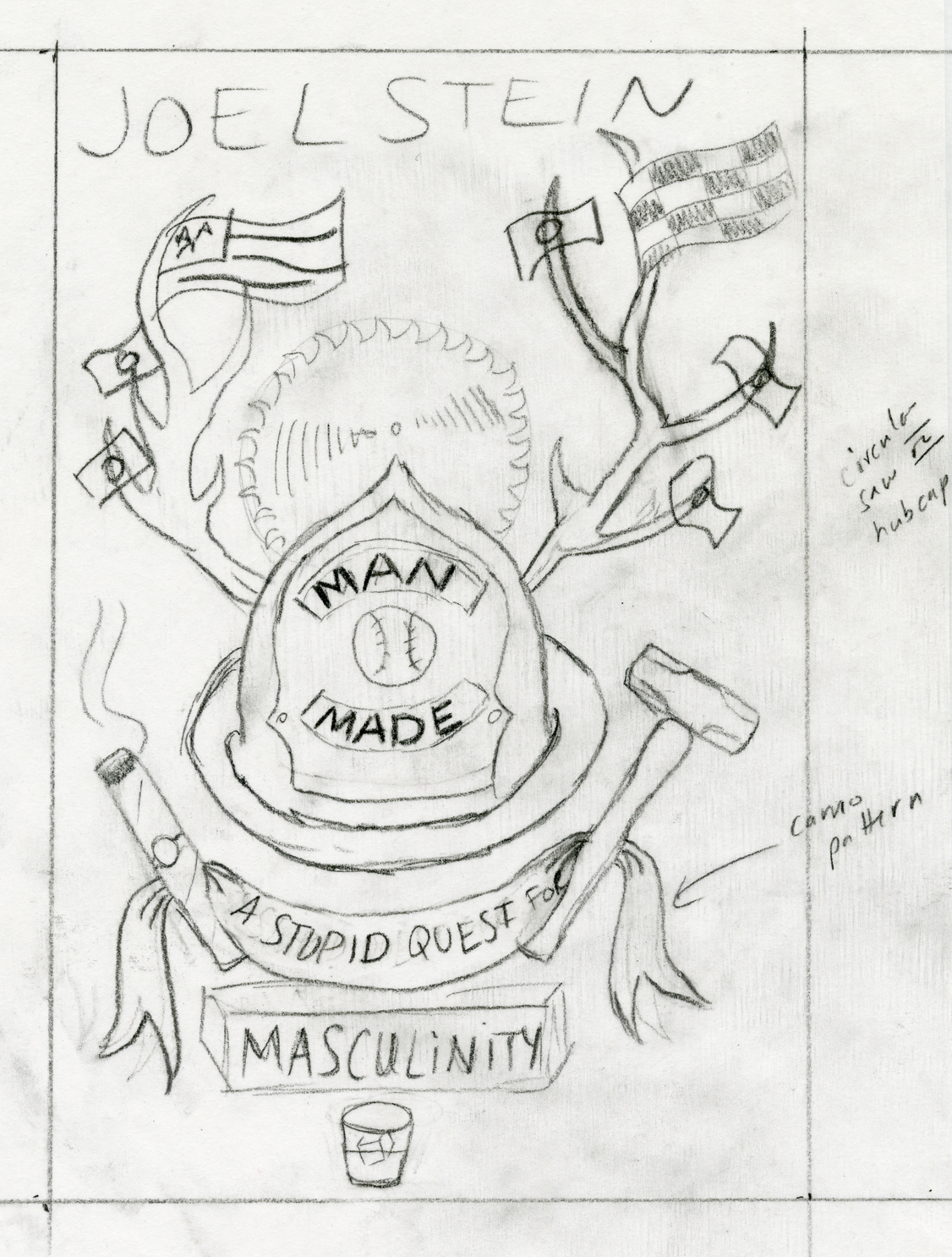 Albert of Adelaide is a novel that can only be described as Cormac McCarthy meets Wind in the Willows. The main character of this brilliant novel is Albert, a platypus who escapes from the zoo in Australia and sets off across the country in search of an Australia that may only exist in his mind.
The cover needed to be whimsical, but serious at the same time. I was inspired by the powerful cover illustration of another book with animal characters and adult themes, Watership Down.
Illustrator Marc Burckhardt's surreal animal portraits made him the perfect match for creating a Watership Down-like cover for Albert of Adelaide.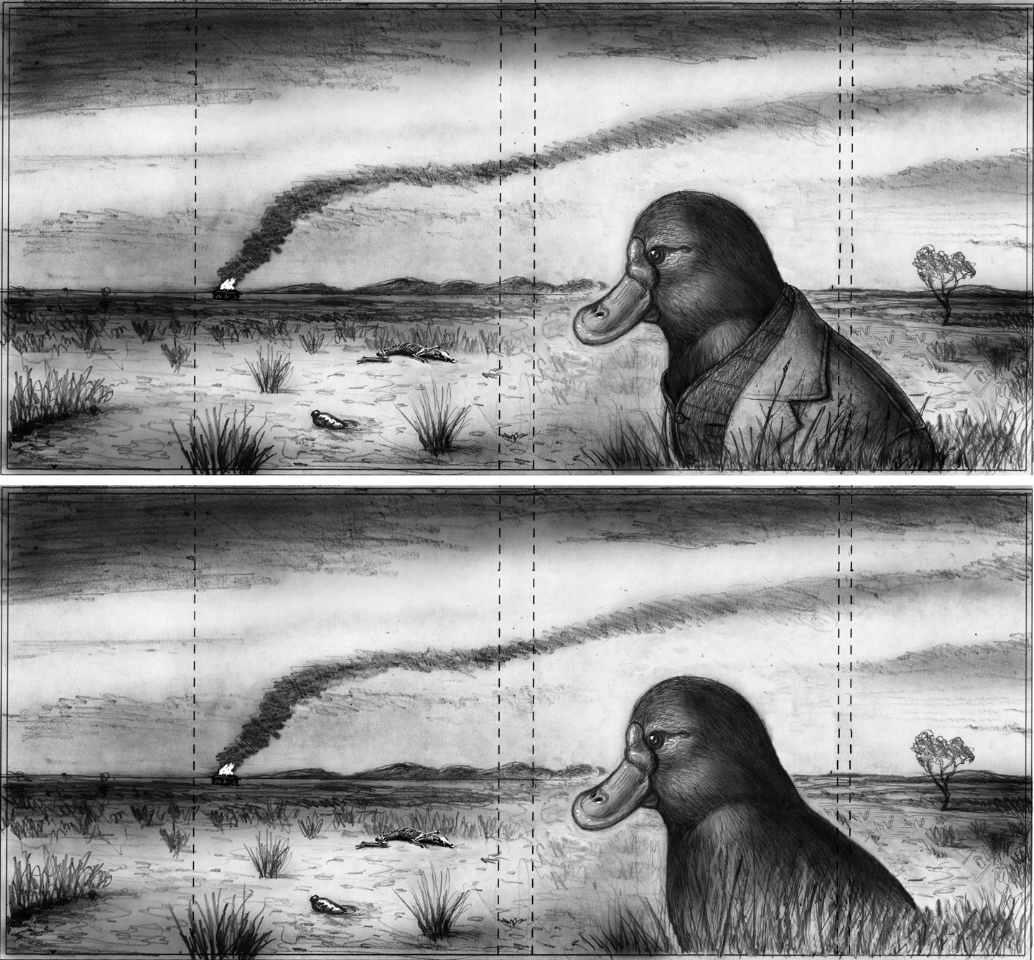 Initial sketches from Marc showing Albert with and without clothes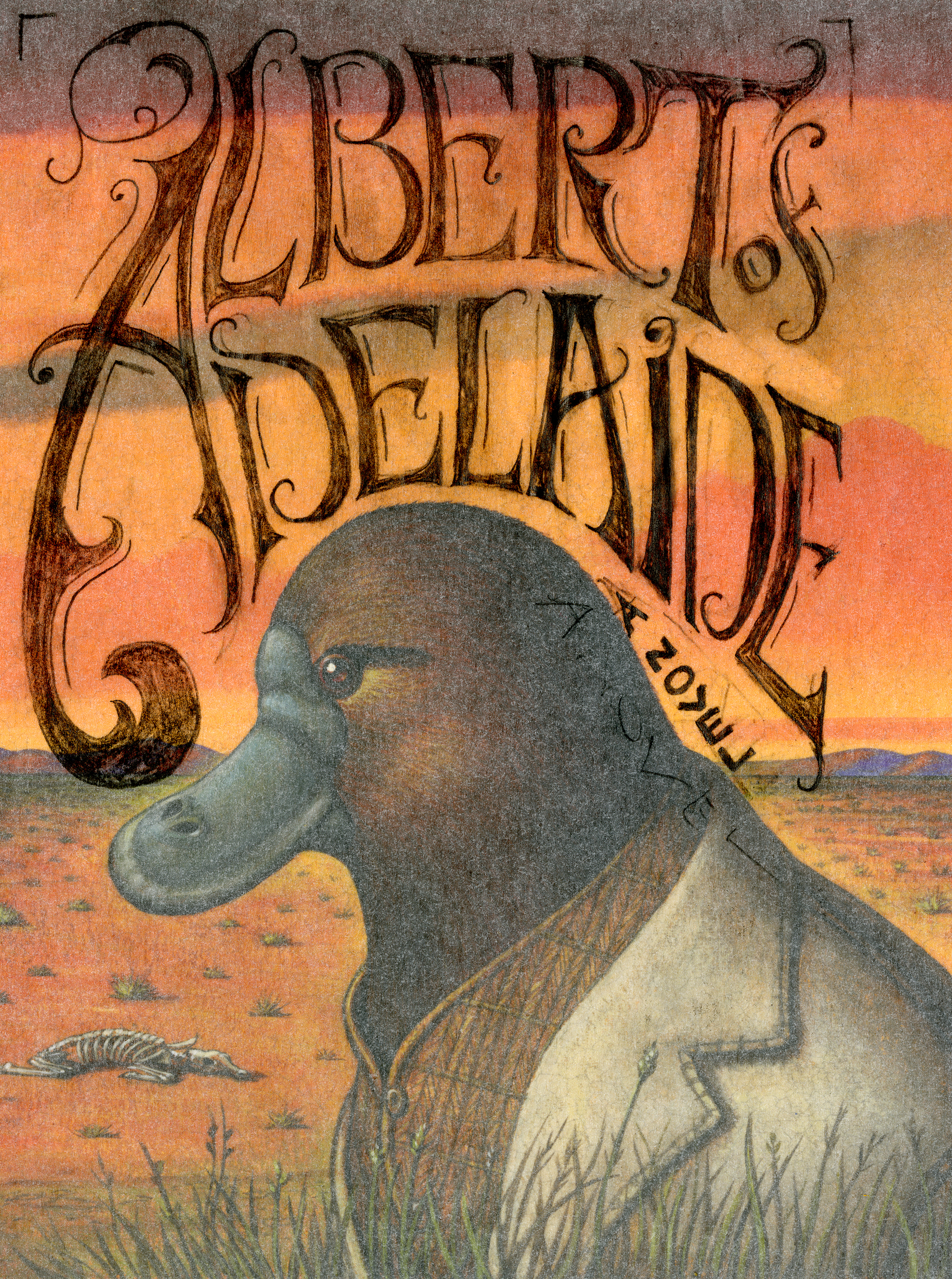 My lettering sketched over the final art
The final cover with lettering rendered in Illustrator and brought into Photoshop
Man Made is a book about Joel Stein's quest to learn manly things to teach his future son.
I came across this wallpaper designed by Dan Funderburgh and commissioned him to do a custom illustration for Joel Stein's book.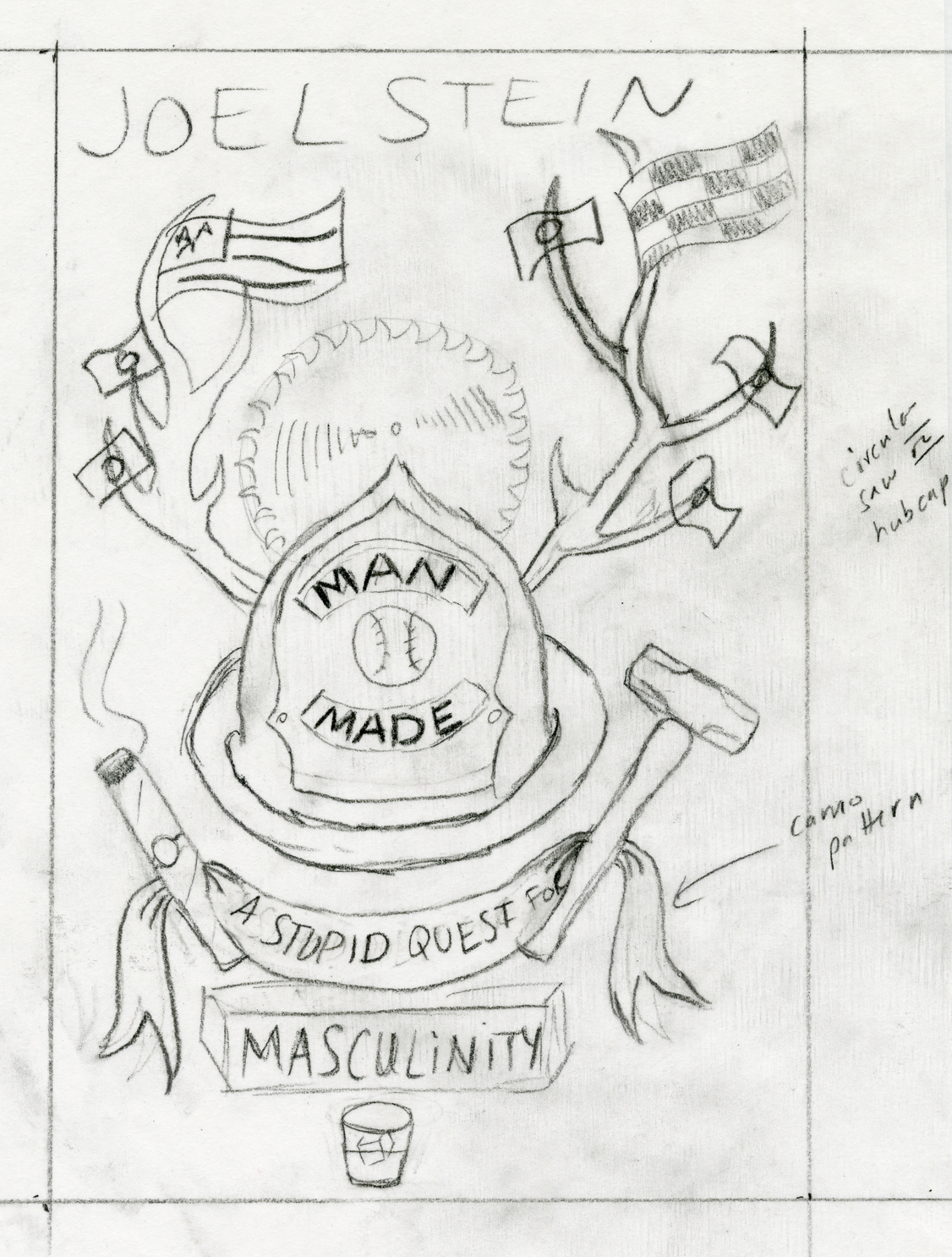 The sketch that I sent to Dan to explain my ideas for the cover
The final cover with Dan's illustration. The cover was printed on linen paper in 3 pantone colors, including a metallic.